After Four Broken Noses, Dr. Milgrim's Rhinoplasty Patient Can Finally Breathe Easier – and Looks Great!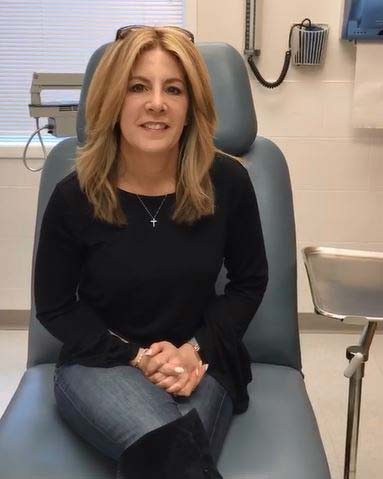 Watch her video testimony to hear her story!
Rhinoplasty patients come to Milgrim Plastic Surgery to discuss a range of cosmetic and functional concerns. When Lisa came into see Dr. Milgrim, one of New Jersey's top facial plastic surgeons, she had no intention of undergoing rhinoplasty. After experiencing multiple traumatic injuries to the nose – including going through a windshield – she was reluctant to have plastic surgery. However, he injuries made it difficult for her to breath. During her consultation, she and Dr. Milgrim agreed on a surgical plan. The result? Not only did her breathing improve, she gained more confidence in her appearance.
Dr. Milgrim understands why patients may be reluctant to schedule a surgery.
"If you have a had prior surgeries or multiple nasal injuries, a corrective surgery can be complex. When the nose has been structurally compromised, the last thing you want to do is rush into a nose surgery without understanding the plan. It is really important to work with a surgeon who not only makes you feel comfortable, but who also has experience with difficult cases."
If you would like to see how nose surgery can improve your appearance, and your quality of life, contact Dr. Milgrim in New Jersey to schedule a consultation. He can design a customized treatment based on your unique facial anatomy.
Back to Main Blog Page