Male Plastic Surgery
At Milgrim Plastic Surgery we believe in catering to the needs of each specific client, a main reason in why we are proud to integrate Male Plastic Surgery to our practice. Board-Certified Facial Plastic Surgeon Dr. MIlgrim knows what it's like to maintain appearances during the aging process. Unfortunately gravity, stress and surrounding environments can have negative results on our face, male or female. The renowned facial surgeon offers a variety of specialized procedures assisting men in reaching their desired physique and appearance.
The variety of cosmetic treatments offered provide our male patients with a more youthful and wrinkle-free appearance while maintaining their rugged, handsome charm.
Male Plastic Surgery Procedures Offered
Non-Invasive – Milgrim Plastic Surgery gives you the look for success with non-invasive tactics such as Injectable Rejuvenation. Dr. Milgrim uses a variety of non-surgical treatments to eliminate unwanted signs of aging and rejuvenate the appearance.
Surgical Options – For longer lasting results, Dr. Milgrim offers options of more permanent facial correction by way of face lifts, upper and lower eye-lifts and jowl lifts. These surgical procedures reduce the appearance of aging and ultimately provide patients with a tighter, more youthful image.
BEFORE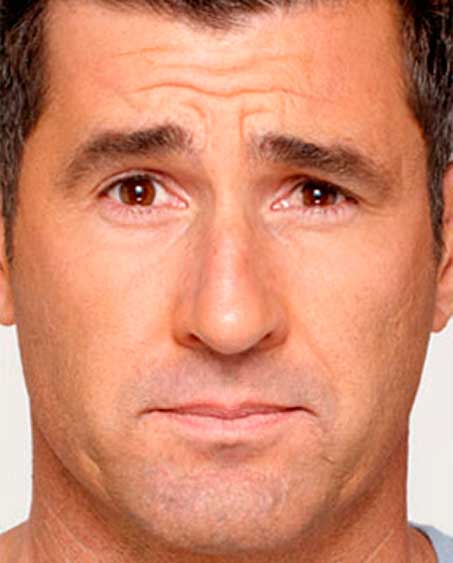 AFTER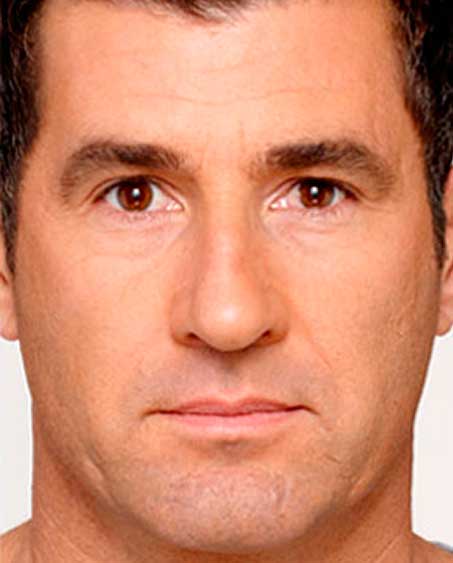 View More Photos ››
Before, During and After Your Male Plastic Surgery Procedure
Before: Dr. Milgrim provides patient with a complimentary consultation where he determines if you're a proper candidate for either invasive or non-invasive treatment. Once the Board-Certified Plastic Surgeon analyzes your face and neck, you will learn what procedure(s) best fit your appearance. Each procedure is fitted to the client to strengthen your best features.
During: For non-invasive procedures, the fillers are administered with a numbing agent and are injected into the facial regions you wish to smooth out. Lengthier procedures such as face lifts lift up your smile, enhance your jaw line and are done within the safety of our sterile office.
After: At the office of Milgrim Plastic Surgery, Dr. Milgrim will advise patients proper post-treatment care and elements to avoid to achieve the best healing process possible. Dr. Milgrim aligns his incision marks with your face's natural creases to create clean-cut results. Since sutures are positioned around your face, we recommend that you do not shave within the week following your procedure. In non-invasive cases, patients may need a touch-up treatment to achieve the desired result, which will be discussed with your dedicated professional.
Why Choose Dr. Milgrim?
When it comes to male facial surgery, we know you need someone you can trust. Dr. Milgrim is accredited as one of the best Facial Plastic Surgeons in his field. With his specialty lying in Facial Reconstruction and expert Rhinoplasty, the award-winning surgeon is preferred among his peers in the New York Metropolitan Area.
Scheduling Your Consultation
At Milgrim plastic surgery, your satisfaction is our top priority, male or female. If you are living in the New York or New Jersey area and are seeking Male Plastic Surgery options, please reach out to Milgrim Plastic Surgery today for your free consultation.
Dr. Milgrim often sees patients who come to our Bergen County office from nearby communities such as Ridgewood, Alpine, Tenafly, Demarest, Cresskill, Wayne, Englewood, Fort Lee, Closter and Upper Saddle River.
Back To Top