The Best Treatment to Give Your Chin Definition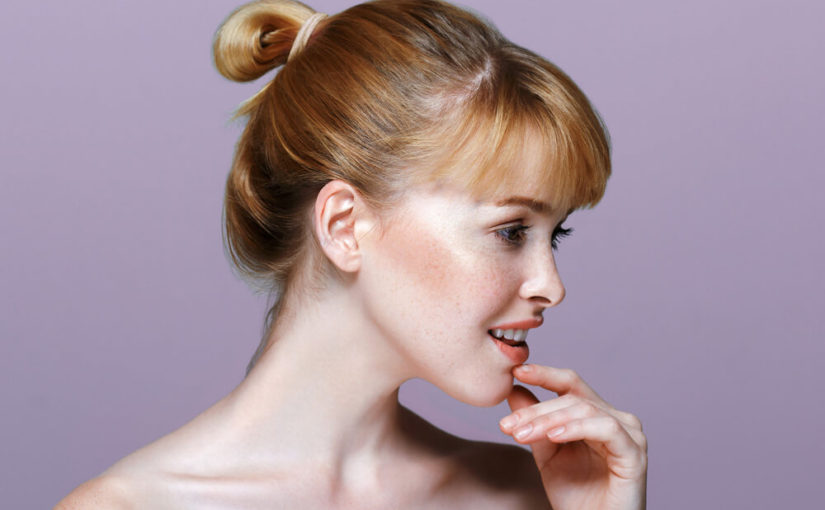 Many people see a defined jawline as a sign of health, youth, and beauty. While this may be the case, there are a lot of young and/or fit people that don't have perfect chin definition. Luckily, there is a selection of surgical and non-surgical procedures that can help you achieve the jawline of your dreams.
Dr. Laurence Milgrim is one of the top facial plastic surgeons in New Jersey. With almost 30 years of experience specializing in rhinoplasty and other procedures, Dr. Milgrim offers some of the best treatment options to give your chin definition in NJ.
Discreet Facelift
One of the best and most permanent treatments for enhanced chin definition in New Jersey is the facelift. Dr. Milgrim uses discreet surgical techniques to ensure that you end up with the most natural results possible. Moreover, he combines his minimally invasive techniques with dermal fillers in order to restore the natural plumpness of your face. This leads to a more contoured chin and an all-around more youthful appearance.
With a facelift, you will obtain:
Natural results
A permanent lift
Tighter skin on the neck
Dr. Milgrim tailors every treatment plan to suits his patients' individual goals. He can also perform this treatment in conjunction with other procedures.
Coolsculpting and Sciton
Dr. Milgrim is one of the only certified surgeons to offer Coolsculpting and Sciton. This form of treatment involves laser technology in order to tighten the skin around the neck. It is one of the least invasive procedures able to provide enhanced chin definition in Bergen County. By opting for Coolsculpting or Sciton, you'll enjoy a firmer and more youthful appearance without the downtime associated with surgery.
Kybella Fat Removal Treatment
If you want to achieve enhanced chin definition in Bergen County, New Jersey, Kybella can offer you long-lasting results in less than thirty minutes. This injectable treatment uses deoxycholic acid, a substance found naturally in the body. This ingredient helps remove submental fat around the jawline, thus enhancing the natural contour of your face. Moreover, Kybella doesn't involve any form of surgery or incision. It naturally destroys the fat cells under the chin, offering all patients exceptional results without the need for any downtime. You may experience some minor swelling or numbness in the treatment area but these side effects are temporary and won't affect your daily routine.
Contact Milgrim Plastic Surgery to Get Better Chin Definition
Dr. Milgrim offers a large selection of surgical and non-surgical treatment options designed to offer you a more youthful appearance. He works with each patient to create a customized treatment plan to meet their aesthetic goals. To find out more about how Dr. Milgrim can enhance your chin definition in NJ, contact Milgrim Plastic Surgery in Bergen County. One of our friendly team members will be happy to answer any questions you may have.
Back to Main Blog Page