Can Botox and Fillers Delay A Facelift?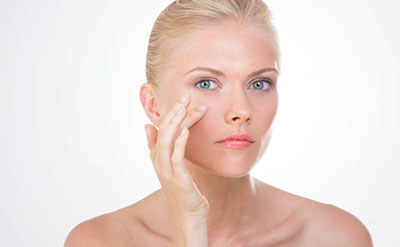 It's natural to want to look and feel your best! One popular approach is a facelift, while others enjoy the many benefits of fillers. If you're wondering what the best option is to reverse the signs of aging, you're in the right place. If the inevitable signs of aging are just beginning to appear on your face, neck and hands, it might not be necessary to go under the knife just yet. Botox and facial fillers are used to rejuvenate your skin and give you a temporarily more youthful appearance. However, at some point, your doctor may suggest that a facelift is the better option for long-term results. NJ board-certified plastic surgeon Dr. Milgrim explains the key differences between a surgical facelift and fillers:
Facial Fillers
Fillers as well as Botox can be used to maintain a youthful appearance for a certain period of time. A non-invasive solution corrects fine lines and wrinkles to create a fuller, younger looking face and can last from a few month to two years, depending on the product used. Dr. Milgrim uses fillers like Voluma to plump areas where your face begins to lose volume. Fillers normally contain hyaluronic acid, a substance that is found in each of our bodies. Many of Dr. Milgrim's patients try to postpone the day in which they will go under the knife for a facelift surgery and up to a certain point, it is a viable option.
Various Types of Fillers
Dr. Milgrim uses all the latest and greatest fillers in his New Jersey practice to enhance the appearance of your face, hands and neck without social downtime associated with surgery. Popular fillers include the Juvederm family, Restylane and Radiesse. These are most beneficial if you're just beginning to notice wrinkles, fine lines, thinning of the lips or hollows in the face. Since different fillers are designed to treat multiple conditions and areas of the face, Dr. Milgrim's artistic approach and experience are important – he may recommend a combination of a few fillers and muscle relaxants to achieve a youthful, natural look.
Often, his nuanced approach helps combat that tired face we tend to see in the eyelids, cheeks and brows. His goal is to restore harmony to the upper, middle and lower face while maintaining natural expressions.
About Facelifts
A facelift is a surgical procedure, which is needed when muscles and tissues sag and there is a need to lift them back to their original place. Results typically last for ten years or longer. By repositioning the skin and tissues of your face, neck and jowls, your whole face regains the liveliness of a decade ago. Dr. Milgrim pays special attention to hiding surgical scars and using techniques that quicken your recovery from the procedure.
Why Choose Milgrim Plastic Surgery
Whether you are choosing to have Botox, Fillers or a full facelift, it is paramount that you consult with a highly experienced surgeon. Dr. Milgrim, who is based in Bergen County, New Jersey, is a double board-certified facial plastic surgeon with a patient-oriented approach. Dr. Milgrim's exceptional training and experience allows him to deliver on patient satisfaction as well as patient safety. In addition, his procedures are individually tailored to each patient, ensuring long-lasting stunning results. Contact his office to evaluate which procedure can help you look younger, while considering your lifestyle, concerns and budget.
Back to Main Blog Page