Botox
Would you like to reduce stubborn forehead wrinkles, frown lines and crow's feet without requesting time off from work? Expert Facial Plastic Surgeon Dr. Milgrim seamlessly softens fine lines by administering Botox, an unparalleled neurotoxin proven to combat hyper-active muscular regions, leaving patients with a relaxed appearance after just one visit. Unlike other dermal fillers, Botox injections limit muscular activity, reducing the occurrence of future wrinkle development. Our team of expert clinicians proudly offer this life changing procedure designed to replace lost facial volume for up to four months. Dr. Milgrim's extensive training and adherence to precision contributes to natural, long-lasting results without the risk of harmful side-effects.
Benefits of Botox
Precise micro-injections modulate forehead lines to lift brow area and visibly relax muscles
Releases tension in troubled areas of the face, smoothing out creases and deep nasolabial lines
Reduces migraines by preventing associated muscles from contracting
Gives recipient smoother and more tranquil features for up to four months
BEFORE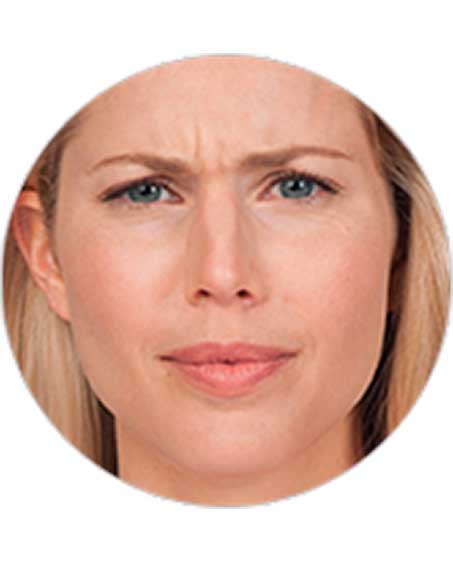 AFTER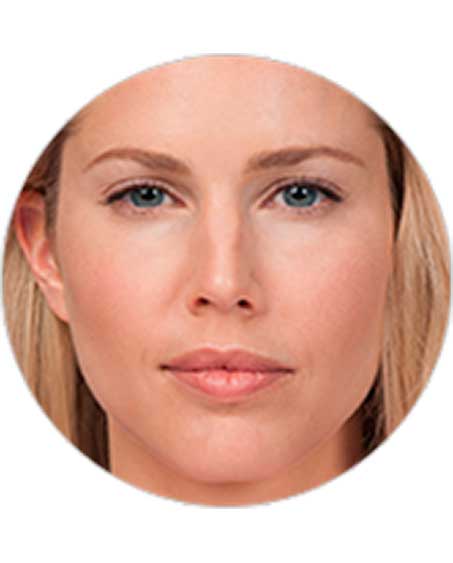 View More Photos ››
Before, During and After Your Botox Procedure
Before: Dr. Milgrim meets with patient for a consultation where it's determined if you're a candidate for Botox. Once Dr. Milgrim approves patient for Botox injections, patient goals and target muscular areas are discussed. Prior to treatment, our friendly clinical team preps patient with a relaxing facial cleanse and application of numbing cream.
During: The doctor uses ice to prevent bruising and bleeding as he isolates and relaxes each muscle region throughout your series of injections. Since the key to expert results is the ability to administer precise, painless injections, Dr. Milgrim selects micro syringes and practices extreme precision when administering each Botox injection.
After: Though this cosmetic procedure is done in our sterile office and requires zero downtime, Dr. Milgrim recommends patient performs no heavy lifting or exercise for four hours following treatment. Our experience has shown relaxation after Botox allows your facial muscles a chance to heal more quickly. you will see results within two to ten days.
Why Choose Dr. Milgrim?
Decades of experience combined with the latest training makes Dr. Milgrim an excellent option for America's #1 Injectable Treatment: Botox. Botox injections should be administered by a skilled plastic surgeon to prevent eye-drooping, muscular collapse and painful side-effects. Board Certified Facial Plastic Surgeon Dr. Milgrim, MD is an adept and skillful physician who is adequately trained in all of the latest wrinkle reduction injections.
Scheduling Your Consultation
During your complimentary consultation, Dr. Milgrim considers the goals and medical requirements of each patient, carefully weighing the positives and negatives of the Botox procedure. When Dr. Milgrim determines you're a qualified candidate, your individualized treatment plan will be discussed in-depth. Milgrim Plastic Surgery proudly provides affordable treatments, interaction with our friendly staff and a clean, relaxing environment.
If you're considering Botox injections, a life-changing cosmetic procedure which will transform your image, please give us a call today.
Dr. Milgrim often sees patients who come to our Bergen County office from nearby communities such as Ridgewood, Alpine, Tenafly, Demarest, Cresskill, Wayne, Englewood, Fort Lee, Closter and Upper Saddle River.
Back To Top