Voluma XC
Are advanced signs of aging stealing your beauty? Wrinkles, saggy jowls and fine lines are often caused by natural occurences of collagen loss. Milgrim Plastic Surgery is proud to offer Voluma XC, the only FDA approved facial filler which uniquely redefines targeted cheek, cheekbones and chin areas.
Our practice utilizes this revolutionary treatment composed of Hyaluronic Acid (HA), a substance our body naturally creates which restores your glow and reshapes the contours of your face. Being our bodies lose Hyaluronic Acid during the aging process, Board-Certified Facial Plastic Surgeon Dr. Milgrim uses Voluma XC to enhance your skin's beautiful glow, restore sunken cheeks and replenish lost youth. Once Dr. Milgrim applies the long lasting fillers to your cheeks you can say goodbye to dull and tired looking skin.
Benefits of Voluma XC
Adds moisture and volume to skin with natural results
Creates more supple cheeks without over inflating them.
Quickly restores sullen, sunken cheeks after only one treatment.
Effects last for up to two years, longer than any other dermal filler on the market.
BEFORE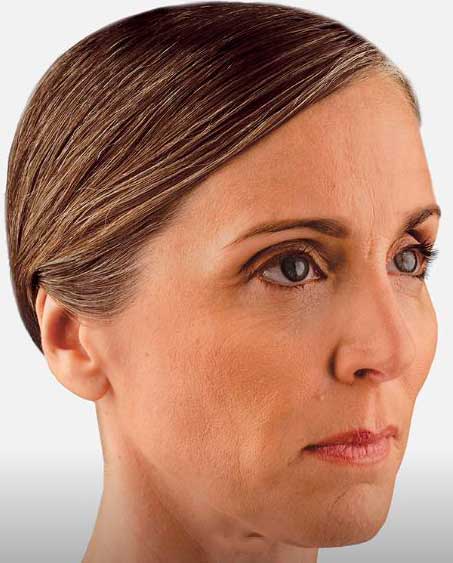 AFTER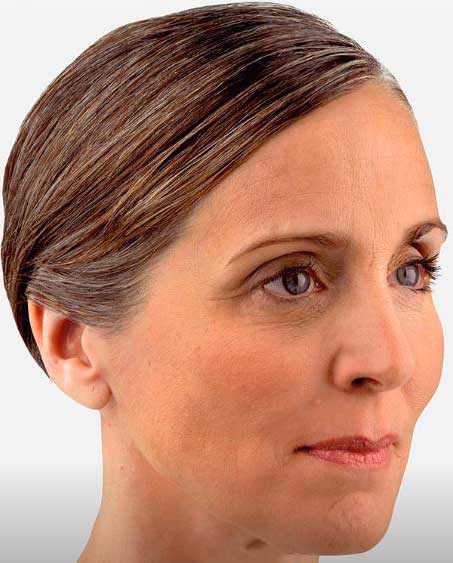 View More Photos ››
Before, During and After Your Voluma XC Procedure
Before: Dr. Milgrim will examine your facial structure to determine the best places to apply Voluma XC in order to receive the most optimal outcome possible. He is adamant is advising patient to avoid any alcohol and blood thinners such as aspirin prior to treatment to prevent excess bleeding.
During: Lidocaine is administered prior to Voluma XC treatment to avoid pain and excessive swelling. The treatment is then injected into the patient's cheek lines and midfacial regions to lift tissue and quickly restore lost volume. Dr. Milgrim uses flexible cannulas to flawlessly inject Voluma XC into the cheeks. While a tingling sensation and mild irritation may be experienced, your comfort throughout the procedure is our top priority, and all discomfort will be remedied.
After: One of the many benefits our patients love about Voluma XC is that results are seen following your first treatment. You'll leave our office with plumper and firmer cheeks to accentuate your beautiful smile. Our goal is to have you home right after the injection. Depending on your facial appearance goal you may need to come back for additional treatments.
Why Choose Dr. Milgrim?
Dr. Milgrim, MD is one of the few Board-Certified Facial Plastic Surgeons in his field adept on administering Voluma XC treatment to patients seeking luminous facial features. At the office of Milgrim Plastic Surgery our main goal is to help lift your spirits and restore your natural glow. Touted as one of the "Best Doctors in America", Dr. Milgrim will brighten up your appearance and re-contour your cheekbones in minutes using Voluma XC.
Scheduling Your Consultation
Dr. Milgrim realizes the importance of maintaining your beauty and is excited to show patients what Voluma XC can do for them. During your complimentary consultation the doctor will discuss possible side effects and gather ideas on the best injection sites for your face. Patients will have all of their questions assessed during the initial consultation for complete confidence about the treatment they will receive.
Please reach out to Milgrim Plastic Surgery today for your free consultation.
Dr. Milgrim often sees patients who come to our Bergen County office from nearby communities such as Ridgewood, Alpine, Tenafly, Demarest, Cresskill, Wayne, Englewood, Fort Lee, Closter and Upper Saddle River.
Back To Top