Eyelid Surgery
Cosmetic Eyelid surgery (also called "eye lift" or blepharoplasty) is a safe, quick, minimally-invasive procedure that helps women and men look and feel younger. As a double board certified facial plastic surgeon, Dr. Larry Milgrim has a unique understanding of facial muscles and tissues, allowing him to artistically reshape droopy, saggy and puffy eyelids. His surgical techniques are designed to minimize recovery time and achieve long-lasting, natural and beautiful results.
Tired of people saying you look tired? you deserve a brighter outlook on life. After all, the eyes are windows to our soul. Your eyes are the first thing people notice when they meet you – make a strong first impression. Contact our New Jersey office today and schedule a blepharoplasty consultation with Dr. Milgrim. Some patients' before and after photos are available online – click here to view them.
How is Blepharoplasty Performed?
Each procedure is tailored by Dr. Milgrim to the patient's specific needs and aesthetic expectations. Patients are often offered undergoing eyelid surgery with only local or light sedation, but general anesthesia can be arranged as well if preferred.
BEFORE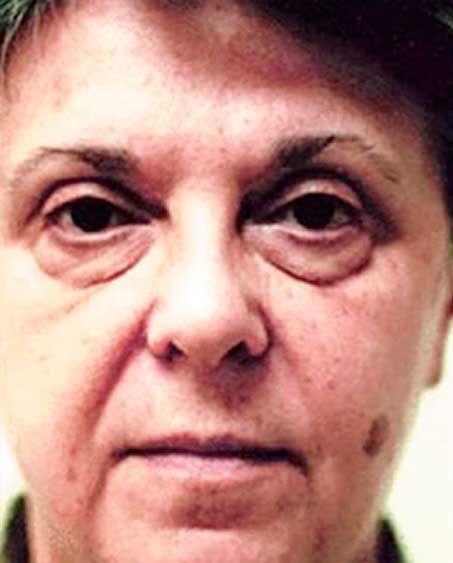 AFTER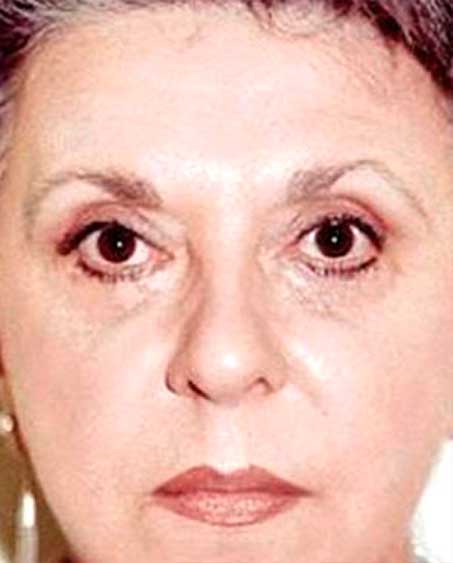 View More Photos ››
Upper Eyelid Surgery
If you suffer from sagging upper eyelids or eyelid related blurry vision, this is a relatively simple solution with great aesthetic results. Dr. Milgrim will make a tiny incision in the upper eyelid and remove any excess skin, while tightening the surrounding muscles. Any additional fatty tissue around the nose will be removed and smoothed out. He will design hidden stitches in the eyebrow to minimize visible scarring.
Lower Eyelid Surgery
This procedure addresses puffy bags under the eyes. Dr. Milgrim employs several techniques, the most common of them is creating a hidden incision in the lower eyelid conjunctiva (tissue on the inside surface of the eyelid). The bulging fat can easily be identified and removed without disturbing the outside skin. Enjoy a fresh look without the risk of an outside scar.
Asian Eyelid Surgery
It is estimated that half of the Asian population lacks a crease in the upper eyelid. Dr. Milgrim is often asked to create that fold, which is prevalent in Caucasian patients.
Recovery After Eyelid Surgery
Dr. Milgrim will provide you with detailed recommendations to prepare for surgery and after care best practices to achieve better surgical results. In general, Dr. Milgrim recommends you allow yourself about a week's recovery time. Pamper yourself; apply ice packets or cucumber slices to your eyes to reduce swelling. For patients that wear contacts, we suggest switching over to glasses to prevent eye strain. Polarized sunglasses are recommended while outdoors.
Schedule a Complimentary Consultation Today
Dr. Milgrim, who was voted by his peers for more than 10 years as one of NJ's Top Doctors, as well as his caring staff, will be delighted to meet you, examine your skin and facial muscles, suggest a surgical plan to match your goals, and answer any question you may have. Please contact us today for a complimentary consultation. We often see NJ patients who come to our Teaneck office from Ridgewood, Alpine, Summit, Glen Ridge, Ho-Ho-Kus , Englewood, Fort Lee and Upper Saddle River.
Dr. Milgrim often sees patients who come to our Bergen County office from nearby communities such as Ridgewood, Alpine, Tenafly, Demarest, Cresskill, Wayne, Englewood, Fort Lee, Closter and Upper Saddle River.
Back To Top